Buying Advantages
A New Zealand wide Co-operative of Experienced & Genuine Monumental Masons.
The Headstone Shop Members are skilled and fully equipped to shape, inscribe, repair & supply a completely comprehensive memorial service. Each member of the Headstone Shop co-operates and shares experience & resources with each other in the Co-operative.
The Headstone Shop members services are available in over 95% of New Zealand Cemeteries.
The images above show just a glimpse at what the Headstone Shop Co-operative has to offer.
Memorials have been set on graves for generations. The headstone of choice has changed from being hand carved marble and sandstone, to Granite.
Granite headstones are longer lasting as the surface is highly resistant to weathering and it can be sculpted and carved into lifelike angels, cherubs, hearts flowers and almost any shape imagination will permit. Monumental masons will as a rule not recommend soft stone such as Oamaru stone Hinuera Stone and river rocks due to the variable weathering and unstable nature of much of this material. Councils and local bodies prefer granite headstones and almost always specify granite in their bylaws for upright memorials.
Headstone shop members would always recommend using hard stone only, for lasting memorials. Granite fits almost every definition required.
Where will you buy quality granite and hard stone carved headstones and memorials?
Throughout New Zealand is a chain of independent, highly trained and skilled monumental masons who operate HEADSTONE SHOP (s). Each monumental mason is an owner operator and is truly local. They know their local cemeteries, they know the local bylaws that affect monuments and memorials, they know the headstones that fit with local taste and tradition yet can create works of unparalleled originality.
Where better to buy a headstone or a memorial than your local HEADSTONE SHOP?
CARVING
Our headstone supply factory has 350 specialised stone carvers to sculpt carve, chisel and polish flowers, trees, animals, fish, angels, fully life-like busts & statues. Carving Granite (hard stone carving) results in enduring monuments of last beauty as opposed to soft stone carving which is easy to carve but weathers badly in a short time frame. The Eygptians carved granite as the finest longest lasting tribute to their Pharoah and these stones have stood the test of time for thousands of years.

Choose HARD stone for endurance - Choose HARD stone for quality - Choose HARD stone for detail.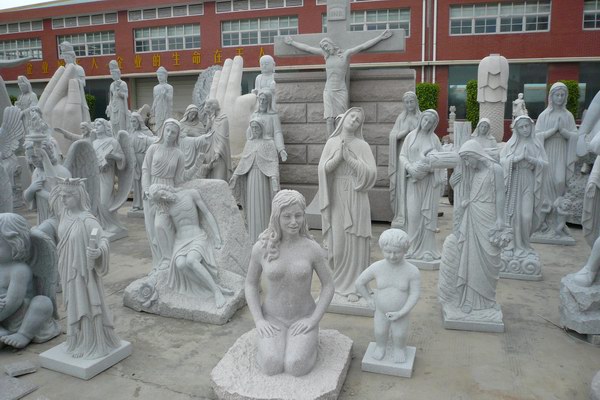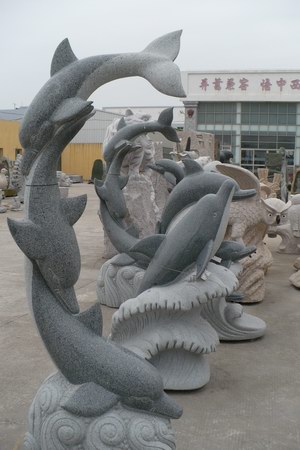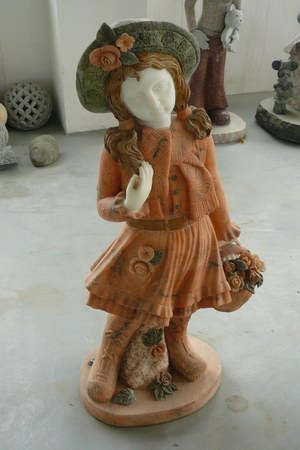 STONE COLOURS
We have a very large colour range with over 45 colours to choose from.
CREATIVITY
Our members have been creating unique memorials for generations We make any size any colour any shaped headstone or memorial that can be physically carved or is allowed by local cemetery by-laws. We carry stock and standard stones but specialise in making the new and unique memorials.
Many copy our designs - but we made the originals...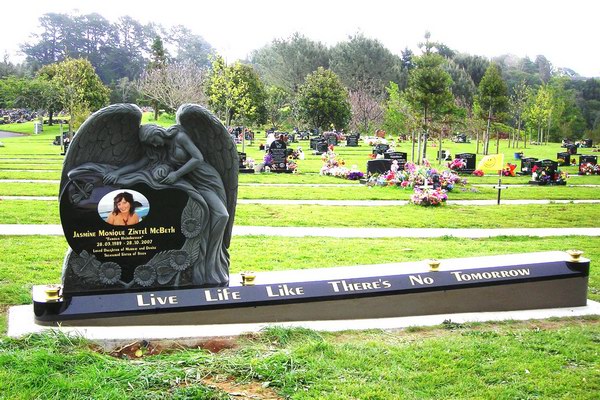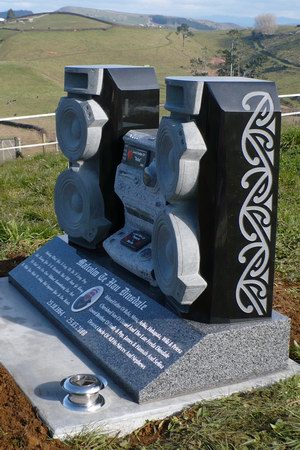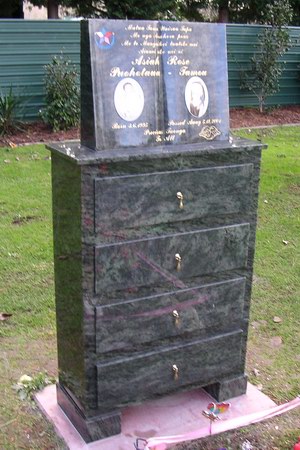 DESIGNS
These are held collectively so we have New Zealand's widest range of memorials and these are being added to weekly.
Collectively we currently have over 5000 headstone designs. More memorial shapes are being added regularly. Do you wish a unique gravestone – design it yourself and we will CARVE IT IN STONE FOR YOU. If you cannot design it yourself talk with the local headstone shop and tell them what you wish and they will design it for you.
Be it - Traditional, Contemporary, Modern, Tall, Small, Cultural, etc... We can make it happen!!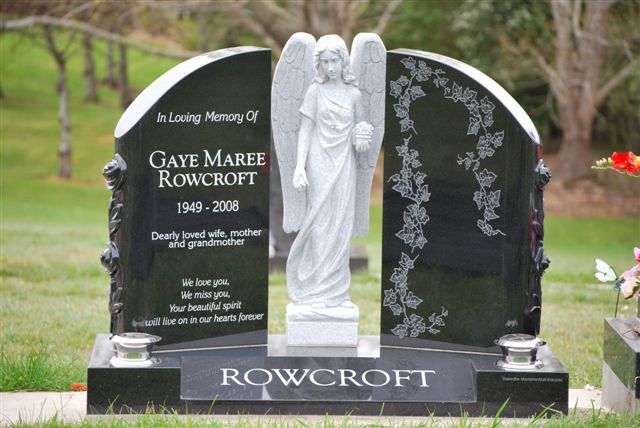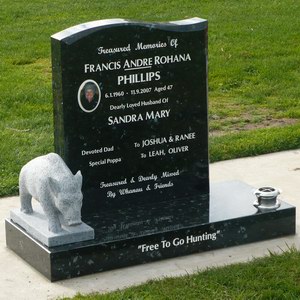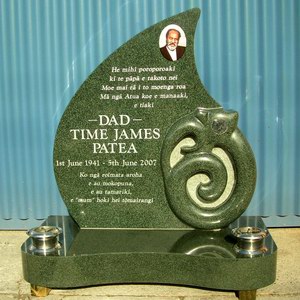 GRANITE
Headstones are sourced direct from two of the world's larger factories and our co-operative buying power means better quality memorials.
Our granite comes from four continents and is cut carved and polished in two of the world's larger stone shaping factories. Raw granite material for headstones comes from Norway, Finland, India, China, South Africa and Marble from Italy
Thus we sourced direct and our co-operative buying power means a better value memorial to you.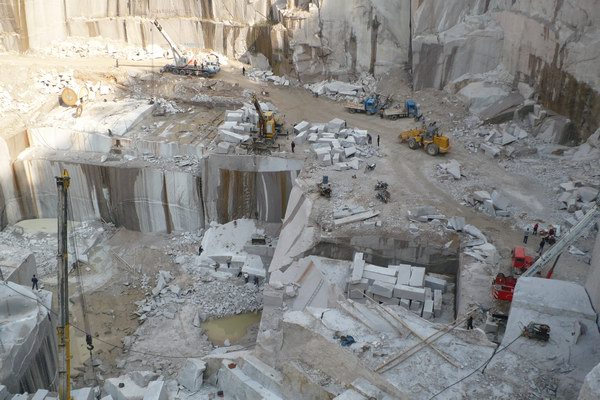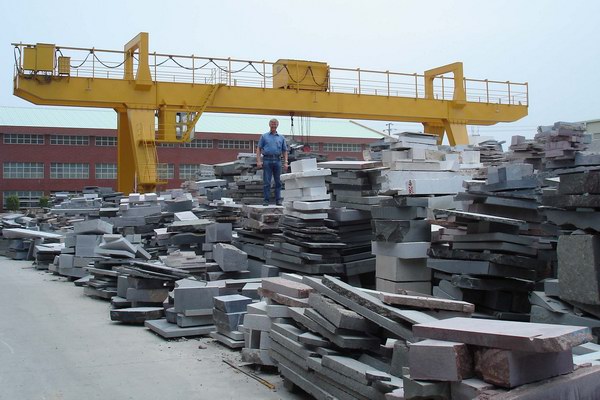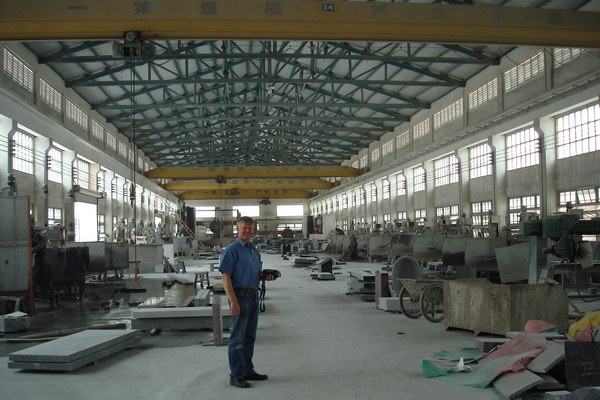 KNOWLEDGE
Headstone Shop personnel know their local cemeteries & urupa, the customs and applicable regulations in each area, which allow us to provide the best possible customer service throughout NZ.
Price
Each Headstone Shop has a unique area and situation so prices vary in according to location. After a professional consultation with families a comprehensive price will be given. Each Headstone Shop is independent and is NOT a franchise. There are no franchise fees. Prices for Headstones are affected by variables such as colour, size, carving, bases, photos, words, distance to installation, concrete work required on each or any grave, and other factors peculiar to each location.
Quality
Memorials purchased through any Headstone Shop member are guaranteed to be highest quality and are backed by years of knowledge, and regular training.